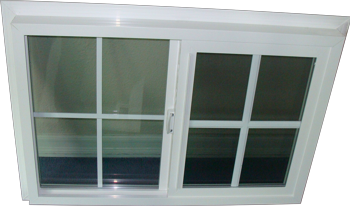 The following is a copy of a discussion I had via the Internet with a homeowner who inquired about replacement windows.
__________________
I spent fifteen years restoring historic homes in Charleston, SC. My partner and I did other jobs as well, including replacing windows. When he built his home, he put in Anderson vinyl clad windows. These were wood covered with vinyl. He is now replacing many of those windows. The new Anderson "Renewal" windows are probably much better, but they come with a hefty price. Here is one review you may want to read.
The writer of the article above makes a recommendation for wood windows by JELD-WEN. It seems they have developed a proprietary vacuum-pressure process to distribute protective ingredients into the core of the wood. These may be a good option. I also owned a marine construction company, so I'm very familiar with pressure treated lumber. If the infusion process is very thorough, you will have a good product.
I've installed many less expensive vinyl windows and never had any problems. Like anything else in the carpentry business, the care taken with installation is of primary importance. Your new windows may be vinyl or treated wood, but what is the condition of the surrounding frame. Will any damage or surrounding wood be treated with preservative prior to installation? What type of caulking will be used? I used a marine caulk on one installation, and it's still good today – 30 years later. You can purchase the best window in the world, but if real care isn't taken during installation, you, or a future owner, will eventually have some problems. I've found that most contractors just don't want to take the extra time to deal with frame treatment or other issues that can arise from removal and replacement. They want the windows in quickly so they can move on to the next job. Ask the right questions when speaking with installers. Dealing with salesmen is another issue. If they are working on a commission basis, beware. Have they ever done any window installations? Who is doing the installation and how they handle unforeseen issues is the bottom line. You may want to read this article about sealants.
When you are in the selection process, ask the salesman if their price assumes a totally damage free frame area – no rot, bugs, etc. Do not assume an installer will mention small areas of damage. Inspect the frame before a window is installed. If there is damage, specifically rot of any type, it can be handled so it will not keep causing damage in the future.
I suggest you get my white paper on wood rot. The information will save your home.
Good luck with your project. If I can be of any assistance, please get in touch.
The Fuquay-Varina Handyman – www.FVHandyman.com