Do You Need A Handyman or Helper?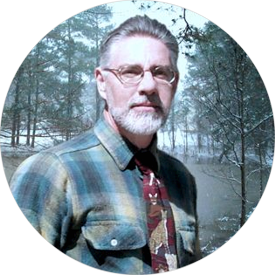 My name is Glenn Dennis, the Fuquay-Varina handyman. If you meet me in my professional capacity as the director of one of my two non-profit organizations, I use my pseudonym – Jason Savage. I grew up in Charleston, SC. where I was a managing/working partner in a marine construction company. I sold that business to my partner and obtained my general contractors license and spent fifteen years renovating historic Charleston homes. In addition to my carpentry work, a partner and I started a tree removal and stump grinding business after hurricane Hugo. Following my construction endeavors, I went into graphic art and web design in 1994.
Moving
I moved to Raleigh in 1997 upon the invite of the world renowned tiger expert and Zoologist Dr. Michael Bleyman. He invited me to work with him and his tigers. I designed and built tiger habitats. Visit the Zoe Foundation to see some of my work. Look over my resume for more details.
I've spent a lot of time behind  the computer designing websites, advertising literature, e-books, and new products. I need a little more variety, so I decided to make myself available as a handyman to assist with or take on an array of projects including, but not limited to, home repairs. I am not interested in taking on major renovations or additions. I've been there and done that. Since I work mainly alone, I generally do not take on second story repair work, especially eves, gutters, soffit, and fascia. It's too slow for one person. I do work with another handyman if the job calls for two people. I would consider coming on board as a consultant or project manager if my expertise can prove helpful.
Cat Fencing
I designed a cat fencing system similar to the one we used for tigers. If you have an existing fence and want to keep your cat in your yard, away from traffic and harm, this is an excellent option.
Please review my slide shows for a more in depth look at some of my work. You will see some second story fascia and soffit repair (header photo on this page). That's my home, so speed wasn't an issue. If I cannot handle the project, I'll tell you. I won't waste your time.
Pricing
Much of my work these days is repair, replace, put together (furniture, etc.) or hang (storm doors and pictures for instance). If you need repairs involving rotted/damaged woodwork, I charge on a cost+ basis – $45 per hour plus materials. ($90.00 per hour if two people are working on the job.) I would be happy to give you a 'guesstimate', but until the area can be thoroughly inspected it is nearly impossible to predict underlying damages. Beware of getting a firm bid to repair damages, especially where rot is evident. The bid will probably be very high in order to anticipate all contingencies. Cost + can be a better option.
As far as furniture assembly and the like is concerned, it is not practical for me to give solid estimates. Some of the items I've put together that come from China just don't go together without a lot of effort and in some cases modification. The instructions are usually a nightmare. My assembly fee is $45.00 per hour. I try to get the items together as quickly as possible.
Please note, I am not a flooring, carpet or vinyl siding  installer. I do not take on those jobs.  In addition, I am not a tile man. In some cases I can replace loose tiles and grout, but if a repair requires cutting tile or laying new tile, you will need to find a tile installer. And I am not a licensed electrician or plumber. A handyman is not supposed to take on those jobs due to the liability/insurance issue. And finally, I no longer take on repairs that require negotiating steep roof pitches or second story or above roofs. I can give you some recommendations if you like.
I have a $75.00 service call fee. This entitles you to consultation and cost estimates for your project. The service fee will be deducted from the cost of any work performed. If you have several small tasks that need attention, the service fee will cover 1 1/2 hours of work time.
References upon request.
Sometimes a project is just too difficult or time consuming for one person. If you need some help, I am available.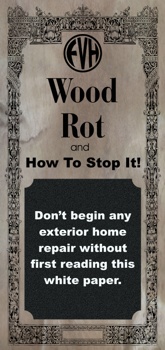 Before you begin any home repair, you must read my free white paper on wood rot and how to stop it. Many carpenters overlook the most import step in the repair process. Don't let the cancer destroy your home.