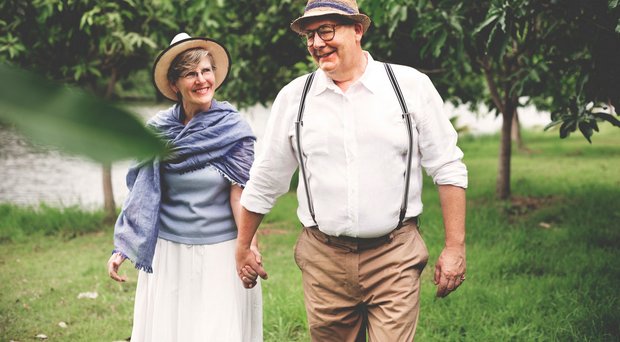 Photo by Rawpixel
Article by Kent Elliott
Seniors have more options than ever when it comes to how they want to spend their golden years. For many seniors, however, making a big change or move before, during, or after retirement can be both exciting and stressful. That's why it's important to know your options and weigh the pros and cons so you can plan out a living situation that is right for you.
Seniors should be able to be content during retirement. For most people that means finding a balance between needs and wants, income, and expenditures. Here is a quick glance at some of the options you have so you can make that balance easier to find.
Assisted Living
Some retirees like to live in a community where they can ask for help when needed but also have their own space. That's why so many choose to live in assisted living facilities. You can live a life where you are in control but are also comforted knowing there is help to manage your medications, personal needs, and meals. It's also an economical decision; seniors on a variety of budgets can afford a shared or single bedroom in a center with access to organized activities, healthcare professionals and planned meals. If you find this decision difficult, or you're unsure of where to begin, you can work with a business such as A Place for Mom, which has teamed up with four dozen different assisted living facilities in the Raleigh area. Their advisors can help you locate the perfect facility that suits your needs.
55-Plus Communities
For those who want to live in their own homes, but still have access to an active, social community, purchasing a residence in a 55-plus community can be a great way to have fun and adventure in retirement. In 55-plus communities, you live near neighbors with similar needs, wants, likes, and dislikes. And while family members and grandchildren are able to visit, your permanent neighbors will all be people in your generation who all agree on rules, regulations, and guidelines for being part of a lively, supportive community. The prices of these homes vary state to state and the HOA fees vary from community to community, which is why it is important to do your research to find one that fits into your lifestyle and your budget.
Home Modifications
People who are 65 and older have a nearly 70 percent chance of managing at least two disabilities that can make living safely and independently more difficult without modifications. If you want to age in your current home, you'll likely need to make a few modifications to improve accessibility and make sure your home prevents injury.
Install handrails to provide extra support on stairs, in bathrooms, and by your bed. 

Use non-slip flooring in places where water can get on the floor like tubs, showers, sinks, toilets, dishwashers, and washing machines.

Build ramps over or near steps to reduce the chance of slips, trips, and falls.

Install brighter lights that can be turned on upon entry to each room, making sure you are able to see any obstacles in the way.
Injuries from falls have some of the most long-term health impacts for seniors. Making accessibility modifications before an injury may seem like putting the cart before the horse, but making these changes now can be lifesaving in the future.
Aging in place is the goal for many seniors, so creating a safe home should be a top priority. Home modifications are the foundation for building awareness of safety, and making lifestyle changes shows you are committed to staying safe every day. It's a combination of the two that will reduce the risk of sudden health decline from a slip or a fall.