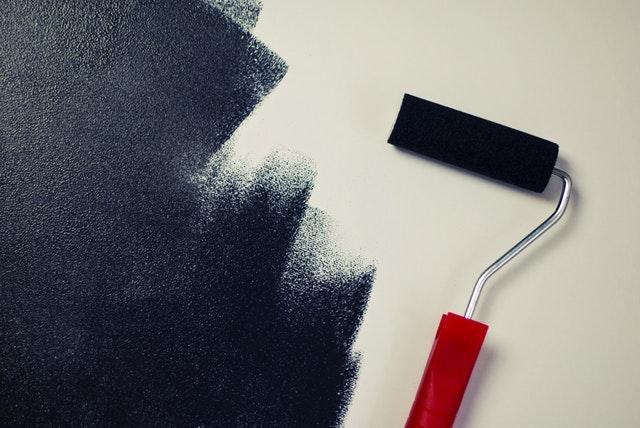 (and Three Kinds That Need a Professional!)
The Best DIY Projects. When you own a home, every little detail receives the utmost care and attention from the first blade of grass on your front lawn to the insulation in your attic. Putting in a little elbow grease now and then to improve your home only serves to intensify that sense of pride as you, yourself, sacrifice your time and money to get the work done. However, not all projects are great for the amateur do-it-yourself homeowner. When it comes to home improvement projects, sometimes it is best to call in a professional.
Best DIY Projects for Homeowners
When deciding whether you should do a project yourself, there are two major mistakes homeowners make:
Neglecting their safety.
Undervaluing their time.
Any time you undertake a home modification, safety should always be the first thing on your mind. You shouldn't pick up a power tool unless you know how to operate it safely. Anytime you need to reach a height with a ladder, use the proper angle and have a friend or loved one spot you by holding it in place. Always wear appropriate clothing that allows you to move around comfortably without being loose enough to get caught in tools or materials. Avoid wearing jewelry and other accessories. Whenever you are painting or using other toxic materials, properly ventilate the area in which you are working. Wear safety goggles when cutting wood or if there are other projectile hazards.
Once you know how to do a project safely, really evaluate if it is worth your time. If you are not confident in your skills and ability to get the job done in a reasonable timeline, you might as well save yourself the headache and skip ahead to looking for a contractor in the first place. However, if you really have the time and the drive, the following are safe projects for the average homeowner to undertake.
Outdoor Living Space
An outdoor living space is great if you love to entertain or cook al fresco. Generally, people prefer to situate these areas in the backyard, but there's nothing keeping you from taking advantage of ample room in the front yard, either. If you already have a concrete patio area to build on, try staining it and constructing a shade sail that will keep your patio cool and shield you from the sun. If you have space to fill in your backyard, a floating deck is a cool addition and only takes a couple days to complete.
Painting and Wallpaper
Painting is a great way to personalize your home's decor and express your individual sense of style. Depending on the area, the project can take as little as a gallon of paint and a day to complete. For those looking for something a bit more dramatic than a coat of paint, there's also the option of wallpapering a room. Yes, wallpaper is trendy again. Except instead of your grandmother's country hens or stuffy florals, modern designs feature cool details, organic etchings, fantasy themes, and even metallic finishes — perfect for accent walls and kids' rooms.
Window Tinting
If you are looking for a project that will also save you money, tinting your home windows is a great way to cut down on your power bill while making your home more comfortable. Window tinting allows you to take advantage of your home's natural light while cutting down on glare and the fading effects sunlight can have on your furniture and other home decor. It also helps protect your family's skin from harmful UVA/UVB rays. If your home's windows are not already tinted, you really have little excuse not to do this project.
When to Call a Professional
As mentioned above, when it comes to home renovations, safety is paramount. So it comes as no surprise when we say that it should be the number one deciding factor when you are trying to decide whether or not hiring a professional is necessary. There are three major kinds of projects the average homeowner is not qualified to undertake:
Electrical projects
Plumbing projects.
Roofing projects.
It takes years of on-site work to have the expertise and know-how to handle these projects safely. If you don't have that kind of experience to handle the best DIY projects, always bring in an expert to at least give you a consultation before undergoing a project. Doing these projects on your own can not only be dangerous, but they can also cost you money if they're not done correctly. Not only that, but in cases such as roof repair, not repairing your roof properly can impact the sale price of your home if you're selling it.
***
DIY projects are great, but they should always be done with safety in mind. Beyond safety, you should also take into account whether it is worth your time. If the project involves electricity, roofing, or plumbing, always call a professional for consultation.