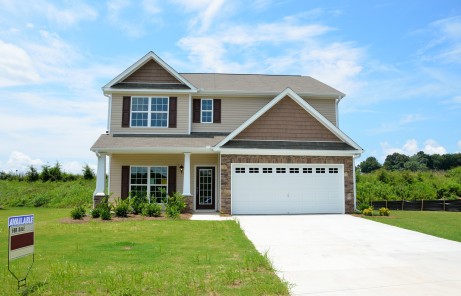 Article written by contributor Suzie Wilson:
Preparing the Right Offer Strategy: Advice for Buying a House That Needs Work
When buying a home that requires repairs, it's tempting to convince the seller to cover some or all of the renovation costs. But there's more to it than just asking for a lower price based on the property's current state. There can be a fine line between trying to reduce the cost of work needed to make a house habitable and work the buyer simply wants for cosmetic/aesthetic reasons.
Sellers are typically aware when their home needs repairing and will often adjust for it within their asking price. If you're the buyer, use comparable sale prices as a baseline. Then, deduct from that based on the required repairs that a licensed contractor lists in the estimates. You may end up paying the list price if it's in accordance with those estimates. It's worthwhile understanding the different circumstances a house may be in and how they could impact your offer and the price you end up paying.
The fixer-upper
Fixer-upper homes are usually priced for sale according to their as-is condition. If the house has been on the market for an unusually long time, it could be because the work is more than the seller was willing or unable to do, or because the property failed to appeal to buyers.
Outdated
Outdated houses are often located in formerly desirable areas and are run-down for many reasons, such as economic downturn, job loss, or newer homes built nearby. Owners of outdated homes usually have little interest in improving them. Upgrades like new paint, fixtures, and appliances are sufficient to attract interest at a higher price in outdated homes.
Short sale
A seller most likely isn't able to make repairs to a house if they're unable to keep up with mortgage payments. Banks usually don't discount the price for a short-sale home whether it needs work or not, and they may earn more from a foreclosure than a short sale.
Asking price
Regardless of a home's condition, asking for a reduction in price may not be accepted by the seller if the house has already been discounted. On the other hand, a seller may be willing to discount a house needing basic repairs, though they'll likely be unwilling to lower the price to meet your individual preferences. In that case, be ready to jump in and do the upgrading once the place is yours.
Note that if you negotiate a lower price, you'll probably end up with a smaller loan as well as a smaller down payment. And you'll need to find the money to pay for repair work. In some cases, sellers leave the price higher but will complete the work on condition that you purchase the property. Though you won't have to fund repairs, you will end up with a higher mortgage and down payment.
Adding on
You might find the right place but discover it still needs more square footage, especially if you have a lot of belongings or want a place to store your care or seasonal equipment. If you don't have time to declutter before moving, you can take care of the problem by adding an inexpensive steel external structure, such as a garage or storage shed. Why steel? It's an economical, versatile, and durable construction option that will protect your items from the elements and keep them secure from theft. What's more, a quality steel building provides some much-needed extra space for your possessions.
Repair assistance
As a buyer, you might consider the possibility of working the repair/remodeling costs into a loan. The Federal Housing Administration's 203(k) program allows you to borrow money, up to 110 percent of the renovated value of the house, and take cash out to pay a contractor. Or you could seek a loan based on your decision to add solar energy systems to your home renovations.
There are many things to consider when bidding on a house that needs repair/remodeling work. You need to have a strategy in place that accounts for the fact that the buyer may have already discounted the price and is unwilling to go any lower. Be prepared to pay for repairs yourself if you're able to negotiate a lower mortgage and down payment.
Courtesy of Pixabay.com